Freeland, Washington is the commercial center of South Whidbey Island. Boasting plenty of retail and business space, beautiful parks and beaches, and a close community, Freeland is the ultimate destination to visit, play, or live.
Freeland is 15 minutes north of the Clinton ferry, 22 minutes south of the Coupeville ferry, and approximately 50 minutes from the Deception Pass Bridge. Freeland be accessed from all of these major gateways by free transit via Island Transit.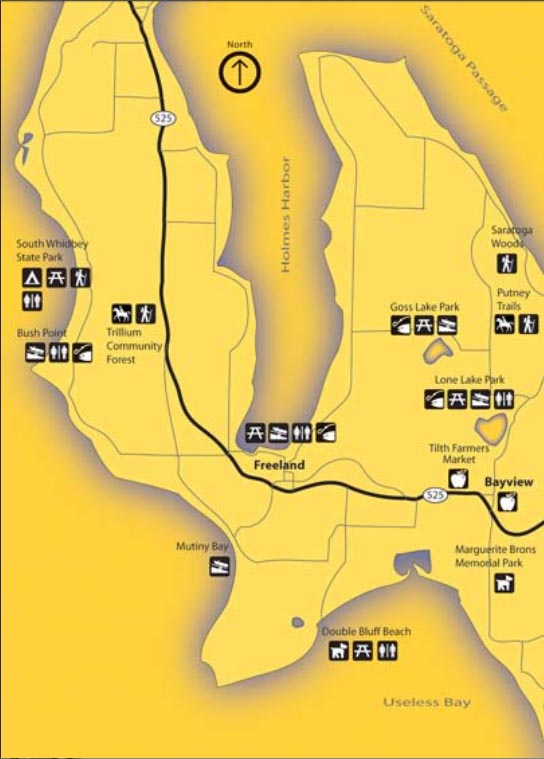 Everyone is welcome to become part of our community. Students are served by the South Whidbey School District.  Whidbey General Hospital is a mere 20 minutes away.
We boast the largest fireworks display south of Oak Harbor, as part of our Celebrate America July 3rd celebration. We have events and activities available year-round. Be sure to check out our events calendar!
For more information, contact us at (360) 331-1980.